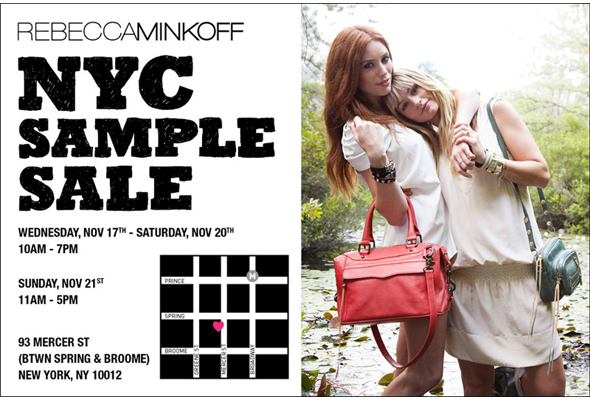 One of our favorite handbag brands, Rebecca Minkoff, is hosting one of our favorite things: a sample sale! Shop Morning After Bags (MABs), Morning After Clutches (MACs), Nikki Hobos and more at ridiculously low prices. Trust us.
Here are the details:
What: Rebecca Minkoff Sample Sale
When: Wednesday, Nov. 17 – Saturday, Nov. 20 from 10 AM – 7 PM; Sunday, Nov. 21 from 11 AM – 5 PM
Where: 93 Mercer Street (between Spring & Broome)
Let us know what you bought!