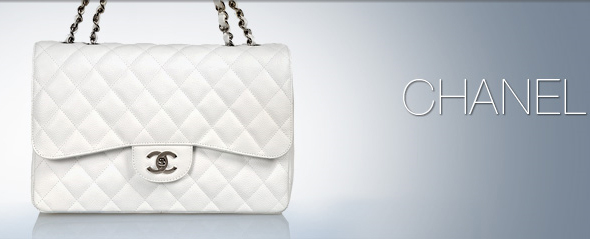 Is there one particular brand that you practically salivate over every time you see it? For me, that bag is a Chanel. Mainly the Classic 2.55 Black Caviar Bag, but I'll take pretty much any Chanel bag. I've been covering, coveting and craving Chanel bags for years and the only thing standing in my way is the price that is equivalent to a down payment of some sort. So I wait patiently but lust regardless. But if YOU have the extra income and have been lusting after your own Chanel bag, there's a 'sale' of sorts for you.
This Thursday, August 26, 2010, shop the $100 Off Chanel sale
at Portero. They'll be offering a specially curated collection of Chanel bags premiering at 12:00 PM ET. Shop and get $100 off using the code 'COCO' at checkout. The offer expires Monday, August 30 at 12:00 PM ET. $100 off may not seem like much when the average Chanel bag goes for three grand but hey, a Benjamin saved can't hurt.
*Must use promo code at checkout. Cannot be combined with any other offer. Promo code is only valid on select Chanel. Free shipping & insurance is applicable on qualifying orders.